I went out to pick some for lunch, and decided to see if I could pick enough to fill my container (8 cups). I easily filled my bucket, and left enough berries behind for the neighbors to fill a bucket for lunch.
That's a lot of berries.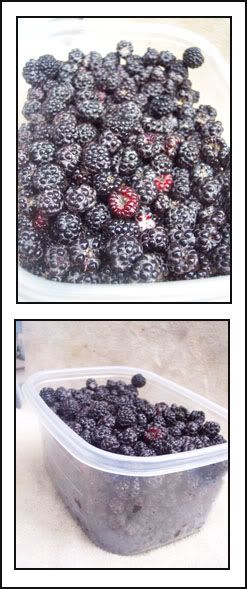 Here's my berry collage. I tried to take some pics of my berry stained fingers. Have you ever tried to take a picture of your right hand? Try it, it's not easy.
I'm off to find a recipe for raspberry jam…