I spent my morning reading a book about photography. Or more specifically recording life through photography. The book inspired me to take you all on a photo tour of my house. I've always wanted to do this, but have been frustrated because my house isn't beautiful and inspiring. But you know what? That's reality. I want to record life as it really is, not a stylized version.
I don't live in a Pottery Barn add.
So here goes
Photo # one: you wanted reality right? Well here it is. Dishtowels on the microwave. Not for convenience, but to keep them away from the children - a common theme in my decorating.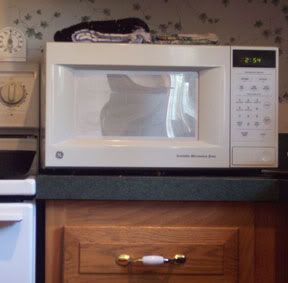 Photo 2: One of the dishtowels the kids have found. I'm sure it was used to clean up a mess, or it was someone's hat, or was waved around like a flag. Whatever it's use, it's now been abandoned in favor of a more interesting toy.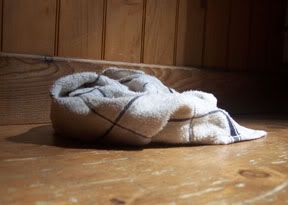 Photo 3: toys on the spice rack. Toys are everywhere around here, they don't all belong to the children. My husband seems to think that GI Joe is a decorative item. I won't mention that we have a collection of Star Wars figurines next to the stereo in the living room. What can I say, I'm outnumbered.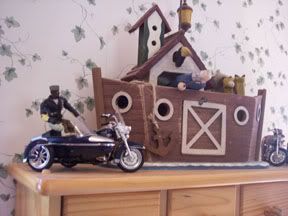 Photo 4: The library box. Yes, it's overflowing again this week, and half the books aren't even in there. We are readers in our house; all 5 of us love to curl up with a book. Some weeks see 2-3 trips to the local library.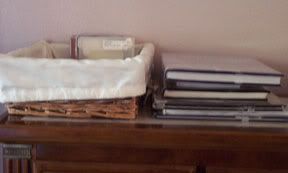 So that's a few glimpses into our life. There are so many more snapshots that show life as it really is around here; every day items that my life revolves around. But I'll save those for another day.